Pedestrian accident compensation claims are a type of motor vehicle accident compensation. These types of motor vehicle accident claims support pedestrian victims who have been injured by a vehicle or loved ones who lost someone.
Pedestrian related motor vehicle accidents can occur when individuals are walking on sidewalks, crossing roads, or even in parking lots. In such incidents, the pedestrian may be eligible to make a pedestrian injury claim under MVA compensation law through the compulsory third party (CTP) insurer of the at-fault vehicle. This includes at fault and not at fault vehicles.Compensation claims are designed to help cover medical expenses, lost wages, and other financial burdens resulting from the accident.
The process and requirements of pedestrian accident compensation claims can be complicated, which is why legal advice support is crucial. Making a claim for statutory benefits (regardless of fault) involves gathering all the necessary evidence to support the claim, such as medical records and information about any income you have lost as a result of the accident. After 52 weeks of statutory benefits, an injured person who is mostly at fault or who has suffered a "threshold injury" is no longer entitled to weekly payments or medical and treatment expenses.  With the support of a skilled personal injury lawyer, injured pedestrians can seek the financial assistance they need to recover from the accident's impacts.
In order to maximise their chance of receiving compensation, injured pedestrians should act promptly in reporting the accident to the appropriate authorities, seeking prompt medical attention, and retaining legal representation. By doing so, individuals can effectively navigate the complexities of compensation claims.
Background on Pedestrian Accidents
Pedestrian accidents are a significant personal and legal concern, as they often result in severe injuries or fatalities. A collision between a pedestrian and a vehicle can lead to devastating consequences both physically and emotionally for victims and their families.
Various factors may contribute to pedestrian accidents. These can include driver negligence, such as speeding, distracted driving, or driving under the influence. On the other hand, pedestrians themselves may also be at fault in some cases, like jaywalking or walking on prohibited roads.
Legislation is in place to help protect pedestrians and increase safety on the streets. Traffic rules require that drivers should always remain vigilant and maintain a safe distance when travelling near pedestrians, while pedestrians should also obey designated crossing points and signs to minimise the risk of accidents.
In the unfortunate event of an accident, pedestrians may work with personal injury lawyers to seek compensation for their injuries. This compensation is intended to cover both the physical and emotional damages resulting from the accident, including medical expenses, loss of income, and pain and suffering.
Various aspects, such as the extent of injuries and liability, need to be considered when making a claim. The process can be complex, but the involvement of personal injury law professionals can help ensure your claim is submitted correctly and you receive the appropriate compensation.
Types of Pedestrian Accident Compensation Claims
There are different types of MVA claims that can be made, depending on the nature and severity of the accident. There are two main types in relation to pedestrian injuries or fatalities: injury compensation claims (statutory benefits and damages) and fatal accident compensation claims.
Injury Compensation Claim
Injury compensation claims arise when a pedestrian is injured in a motor vehicle accident. These claims aim to compensate the injured pedestrian for various losses and damages incurred, such as medical expenses and, loss of income. In some circumstances, an injured pedestrian may be entitled to bring a claim for damages arising from injuries suffered in the accident. Legal advice can assist you in determining whether you are eligible for damages as a result of injuries you suffered.
When making claim for damages, the injured pedestrian must prove that the other party was at fault, that the injuries sustained were a direct result of the accident, and their injuries are serious. Evidence such as medical records, police reports, and witness statements can be crucial in building a strong case. If successful, the pedestrian may receive compensation for their injury, which might include:
Medical costs:

Covering expenses related to hospital stays, surgeries, rehabilitative therapies, prescription medications, and ongoing treatments.

Loss of income:

Reimbursement for any lost wages due to the inability to work during recovery or, in some cases, the loss of future earnings if the injury results in a permanent disability.

Pain and suffering:

Monetary damages for the physical and emotional pain endured as a result of the accident.
Property damage: If applicable, covering the cost of any personal belongings damaged in the accident.
Fatal Accident Compensation Claim
In cases where a pedestrian accident results in the death of the pedestrian, the family of the deceased may be eligible to file a fatal accident compensation claim on their behalf. These claims generally seek to compensate the family for related losses and damages, such as grief and loss of financial support.
To make a fatal accident compensation claim, the family must establish that the other party was at fault for the accident and that the death was a direct consequence of the incident. Like injury claims, evidence plays a crucial role in building a strong case. Compensation awarded might include:
Funeral expenses:

Covering the cost of funeral arrangements and burial or cremation.

Loss of income:

Compensation for the financial support the deceased provided to the family.

Loss of consortium:

Damages paid to the surviving spouse for the loss of companionship, love, and affection.

Grief and sorrow:

Monetary compensation for the emotional suffering experienced by the family due to the loss of their loved one.
Seeking professional legal assistance can ensure that the best possible outcome is achieved for the injured pedestrian or the family of the deceased.
Eligibility to File a Compensation Claim
It is crucial to understand the eligibility criteria for filing a pedestrian accident compensation claim. To be eligible, the pedestrian involved in the accident must have sustained an injury as a result of a motor vehicle accident. This includes cases where the pedestrian is directly hit by a motor vehicle or indirectly harmed by a car's actions that result in an accident. In some cases, a pedestrian may be able to file a compensation claim even if they only witnessed a traumatic accident, as long as they are diagnosed with a psychological injury like PTSD.
For a successful compensation claim, it is essential to identify the responsible parties involved in the pedestrian accident, such as the driver of the motor vehicle that caused the accident.
The pedestrian must submit their claim through the compulsory third party (CTP) insurer of the at-fault vehicle. However, it is important to note that the pedestrian may partially be at fault as well; in such cases, the compensation amount can be reduced depending on the pedestrian's contribution to the accident.
It is necessary to file the claim within a specific timeframe to be eligible for the compensation. For example, in New South Wales, an Application for Personal Injury Benefits must be submitted through the SIRA within 28 days of the accident to be eligible for payment of loss of income and medical expenses.
Procedure to File a Compensation Claim
Notification of the Accident
It is important to notify the Police about the accident within 28 days of it occurring. Contacting the police and obtaining a police report number is essential for initiating your compensation claim process. Remember that it's important to provide accurate and detailed information about the accident, including any witness statements or evidence documenting the incident.
After notifying the accident, consider seeking legal assistance from a pedestrian accident lawyer. They can provide guidance on how to proceed with your claim and ensure you receive the maximum compensation possible for your injuries. Legal assistance can help you navigate through complex processes and provide essential support during this difficult time.
When filing a pedestrian accident compensation claim, there are a few key steps to follow.
First, you will need to contact your CTP (Compulsory Third Party) insurance to create a file, and provide them with all relevant information, including the police report number. You need to send the completed Accident Notification Form ('ANF)' to the CTP insurer within 28 days of the accident as well. This is important as you may be immediately eligible for up to $5,000 for expenses and lost income, regardless of who was at fault.
Injured pedestrians can also make a formal claim for compensation for various costs, such as treatment, medical scans, medication, equipment (e.g., crutches), and more. This claim will be handled by the CTP insurer of the driver that hit you and you need to submit a completed Personal Injury Claim Form within six months of the accident.
An individual would make this claim in circumstances where:
costs exceed $5,000

costs are not payable by the insurer under the early payment process

the claim is for other compensation not covered by the ANF
Make sure to keep your legal representative informed about any communication with the involved parties and insurance companies.
Determining Compensation Amount
When it comes to MVA compensation claims involving pedestrians, several factors are taken into account to determine the appropriate amount for a lump sum compensation. The following subsections provide more insights into these factors.
The first key aspect considered in determining the compensation amount for a pedestrian accident claim is the cost of medical expenses. Compensation can cover costs such as:
Doctor consultations

Hospital stays

Surgeries and procedures

Medications

Physiotherapy and rehabilitation

Medical aids, such as crutches and wheelchairs
It is crucial to keep documentation of all these expenses for a solid evidence base when filing a claim.
Another important factor in determining compensation amounts is the loss of earnings resulting from the pedestrian accident. If the injured party is unable to work due to their injuries, they may be eligible for compensation to cover:
Past lost income:

This accounts for any income lost from the time of the accident up to the date of the settlement.

Future lost income:

In cases where the injured person's ability to work is permanently affected, compensation can be awarded to cover potential future earnings lost as a result.
Calculating lost earnings can be complex, and may require the help of experts to determine the appropriate amount based on the injured person's profession, age, and future career prospects.
Lastly, compensation may be awarded for pain and suffering experienced by the injured pedestrian as a result of the accident. This can include both physical pain and the emotional distress that can come with the aftermath of an accident. Factors to consider when determining compensation for pain and suffering include:
The severity of the injuries

The impact of the injuries on daily life and relationships

The duration of the pain and suffering.
It is important to note that proving pain and suffering can be challenging, as it requires a subjective evaluation of an individual's experience. Nevertheless, with appropriate documentation and expert testimony, this component can be crucial in determining the final compensation amount.
Common Challenges in Claim Process
One of the primary challenges in a pedestrian accident compensation claim for damages is establishing the liability of the at-fault party. To successfully make a claim for damages, the injured pedestrian must prove the other party's negligence led to their injuries. This may involve gathering evidence such as witness statements, medical evidence, or police reports.
However, disputes can arise regarding the pedestrian's own responsibility for the accident. If it is determined that the pedestrian was also at fault, this could affect their compensation award, potentially reducing the settlement amount or affecting the success of their claim.
Accurate Compensation Calculation
Another challenge in pedestrian accident claims lies in calculating an accurate compensation amount. There are various factors to consider when determining the appropriate compensation, including the severity of their injuries, medical expenses, lost earnings, and any future impacts on their quality of life.
To make an accurate calculation, a thorough medical assessment and documentation of expenses and losses are essential. A challenge in calculating compensation is accounting for non-economic damages, such as pain and suffering, which can be subjective and difficult to quantify. Moreover, the injured pedestrian may require ongoing treatment and rehabilitation services, which can be complex to estimate and incorporate into the compensation amount.
Need Help with a Motor Vehicle Accident Compensation Claim? Contact Burke Mead Lawyers
The team at Burke Mead Lawyers are experts in personal injury law, including motor vehicle accident compensation claims.  Our experts can assist you throughout this process to protect your legal rights and responsibilities – contact Burke Mead Lawyers today.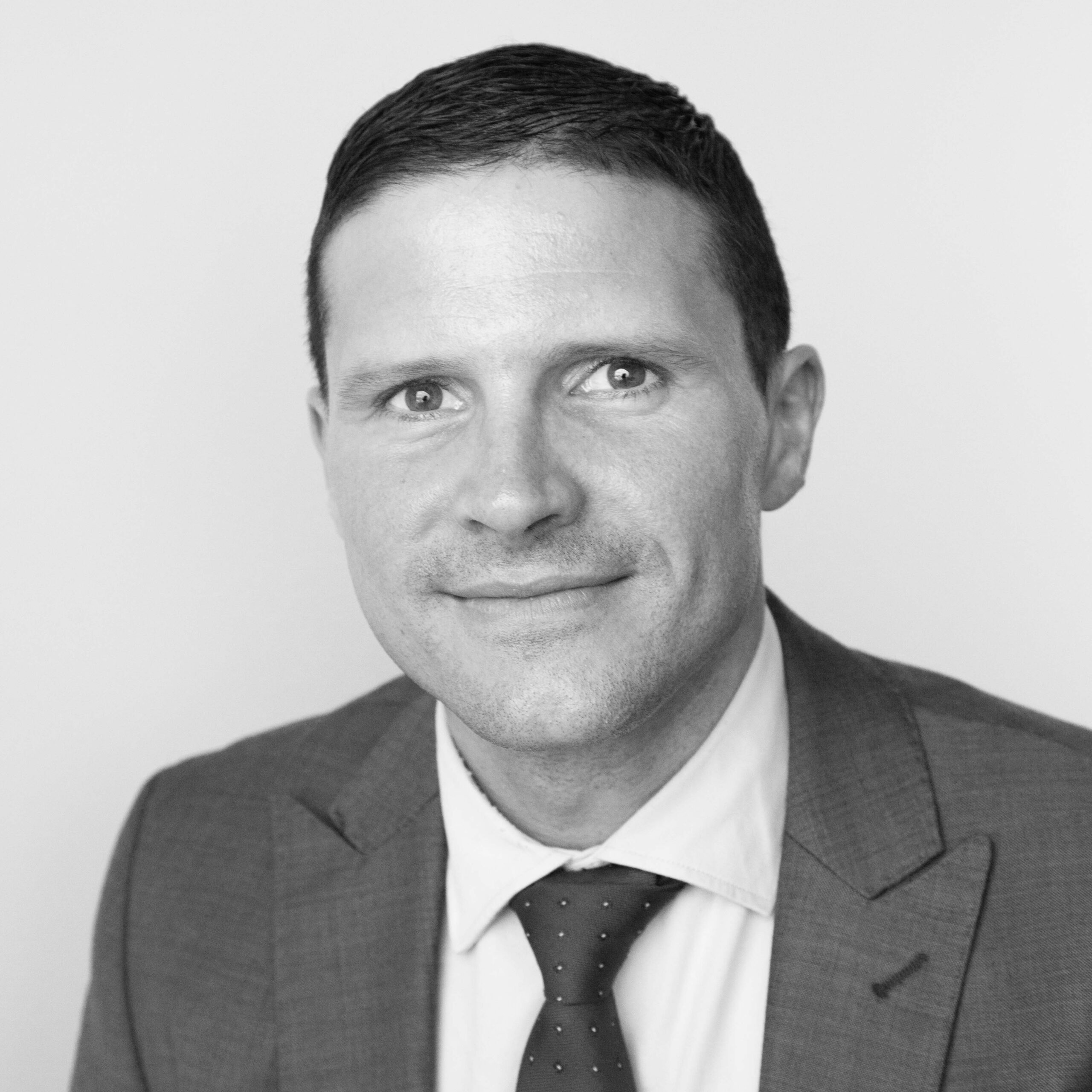 Sean Wright
Sean is a member of the personal injury team with extensive experience in representing injured clients at the Personal Injury Commission as well as in the District and Supreme Courts of NSW.