Everything You Need to Know About Workers Compensation Claims and Psychological Injury
When it comes to mental health issues, many people are not familiar with common law claims and are unaware that they could be entitled to workers compensation for psychological injury. As a result, too many Australians go without the mental health support they need and deserve.
In this guide, we'll be breaking down common law claims, psychological injury, and the NSW Workers Compensation Act.
What is a Common Law Claim?
Under Section 151G of the Workers Compensation Act, an impaired person is entitled to make a common law claim for damages in NSW for:
damages for past economic loss due to loss of earnings (including superannuation).
damages for future economic loss due to the deprivation or impairment of earning capacity.
This means an injured worker can claim damages for both past and future loss of earnings suffered due to incapacity and/or inability to earn as a result of the work-related injury.
To make a common law claim, the injured worker must prove the employer is at 'fault' – either fault through negligence or breach of statutory duty. A Workers Compensation policy will often also cover liability for any work-related 'common law' claims by employees.
What is Considered a Psychological Injury under the Workers Compensation Act?
If you have been diagnosed as suffering a recognised psychological injury as a result of either the nature and conditions of your employment or as a result of one specific event, then you are eligible to investigate your entitlement to workers compensation benefits under the NSW Workers Compensation Act. 
A psychological injury is usually a disorder that is identified by range of cognitive, emotional and behavioural symptoms that interfere with a worker's life and can significantly affect how they feel, think, behave and interact with others. Depression, anxiety, and/or post-traumatic stress disorder are all considered to be psychological injuries. Stress is not included as a psychological injury.
How Do You Prove Psychological Injury at Work?
To receive compensation for this type of injury, the identified disorder must have developed out of or in the course of employment. Workers' compensation laws explain this further, stating that the injured worker must prove their employment was a significant, material, substantial or major contributing factor to the injury. Reasonable actions by an employer or other employees, such as dismissal, retrenchment, transfer, performance appraisal, disciplinary action, or deployment, generally are not accepted as claims for psychological injury.
Compensation Payouts for Psychological Injury
A successful psychological injury claim can result in two forms of compensation – weekly payments and a lump sum payout.
If you are not permanently impaired and your claim is successful, you will receive a weekly payment to cover your wages while you recover and payments to cover medical expenses. If you qualify for a lump sum payment (usually due to permanent impairment), you may be able to make a separate claim for lump sum compensation, which includes an amount for permanent impairment and a common law claim for psychological injury.
If you believe you may be entitled to make a common law claim for psychological injury, you should seek legal advice as soon as possible.
How Can Personal Injury Lawyers Help With Your Workers Compensation Claim for Psychological Injury?
If you believe you are unsure if your psychological injury is due to work or not, consider the following scenario:
A worker injures themselves at work, just going about their business, doing their normal duties.  They see a doctor, and the doctor tells them that they hurt themselves at work because they are in an unsafe workplace.
So that worker tells their employer.  Their employer ignores or dismisses it, or says it's the worker's own fault, or possibly that the worker isn't even injured and it's not the employer's problem.  Meanwhile, the insurer declines that the worker has injured themselves at work, in fact, agrees with the employer, and says the worker is not injured. As a result, the worker keeps working and that injury gets worse… and worse… and worse. 
Not only is the injury getting worse, but they can't get treatment for their injury, because they can't afford it and they have to keep working in order to earn enough money to keep afloat. Eventually, the worker is no longer able to work anymore.
Actually, the worker can't work anywhere because of their injury. Nobody will hire them.
Imagine in the above scenario, that the injury in question was a broken leg.  Pretty far-fetched, right?  Surely the employer, and the insurer, would accept that a worker broke their leg at work and they would not be expected to continue working on that broken leg. In fact, what would happen is the employer and insurer would treat the injury, give the worker an appropriate amount of time off, and give them suitable duties until that worker was fully recovered.
Now imagine the worker in the above scenario has suffered a psychological injury.  Ask yourself, is the above suddenly that far-fetched? A worker comes to an employer and says they have suffered anxiety or depression because of work, but the employer doesn't believe them. The insurer doesn't believe them either. As a result, the worker keeps working, until their condition deteriorates to the point where they can't work at all.
The latter scenario is an unfortunate one that is all too common in NSW and Australia. To this day, the recognition and acceptance of mental health and psychological injury is still something that people struggle with, especially if they themselves have never had to deal with it. Take Helen's Case as an example:
Psychological Injury Compensation Claim Example: Helen's Case
Helen Frances (name changed) is a primary school teacher in NSW who attempted suicide due to bullying by her school principal and colleagues for a period lasting over 12 months. (SMH, September 20 2017)
Helen described her workplace culture as "toxic", "disengaged" and "unhappy." So she took it upon herself to discuss this with her school principal. That proved to be a mistake.
Why? After that discussion, Helen started hearing vicious rumours about herself. Other staff did not want to be seen with her in the presence of the principal. The school principal would then humiliate her in front of colleagues and students. Suddenly, Helen's support network was torn away from her. She was humiliated, and she was abandoned.
"I can't even begin to explain what that does to one's entire psyche," Helen said.
Of anything in this article, that is potentially the most important sentence you can read — imagine a person who is now psychologically damaged, trying to describe to you what is going on. It is somewhat counter-intuitive and akin to asking a person with broken hands to write out their difficulties.
Helen would reach a tipping point and try to take her own life. When faced with a work environment that was destructive, difficulties with her personal financial circumstances, and no other job prospects, Helen felt she had no answers and tried to create one of her own.
Helen later lodged a workers compensation claim for post‑traumatic stress disorder, anxiety, and depression.  She would proceed with a successful workers compensation claim, receive weekly wage benefits, medical expenses, a lump sum benefit, and ultimately sue her employer for negligence.
And why was she able to commence and resolve such a claim? Because her employer had allegedly failed to "act appropriately to eliminate the risk to Helen of her psychiatric injury."
Helen's case is instructive. Firstly, her employer had allowed a work environment to very easily become an unsafe workplace that was damaging to one of its workers.  Employers need to be mindful of that.
And secondly, Helen's case is very far from isolated.  The circumstances of what causes the injury may vary from case to case, but the injury itself is an all-too frequent and common occurrence.
A psychological injury is so much more than having an emotional reaction, it is suffering from a recognised psychological condition and causes damage that can result in nightmares, flashbacks, depression, nervous system shutdown, social isolation, breakdown in relationships, and physical manifestations including illness, physical shaking, and chronic bouts of tearfulness.
We've also seen enough psychologically injured army veterans and emergency services workers to now know that psychological injuries, such as PTSD and depression, are very real, and very damaging.
Whether we like it or not, and whether each person individually recognises psychological injury and mental trauma or not, the current law in New South Wales does indeed recognise it. Therefore, it is important for employers to recognise that psychological injury and mental well‑being are real. Employers, and to be sure, employees, have a duty to not only look after themselves in a workplace physically, but psychologically as well.
As Helen's case demonstrates, not only are we talking about long-term and life-long damage, but in some cases, we're talking about life or death.
If you or someone you know needs mental health assistance, contact beyondblue on 1300 22 4636, Lifeline on 13 11 44 or Kid's HelpLine on 1800 55 1800.
Suffered a Work-Related Psychological Injury? Need Legal Advice on a Common Law Claim? Contact BurkeMead Lawyers Today
If you believe you may be entitled to make a compensation claim or are having difficulty regarding an existing claim, seek legal advice as soon as possible.
BurkeMead Lawyers are a team of qualified compensation lawyers operating across Newcastle, the Hunter Region and the Central Coast. Our team of professionals have helped countless individuals with their compensation claims – read more about workers compensation or contact our legal experts at [email protected] or call us on (02) 4902 3800.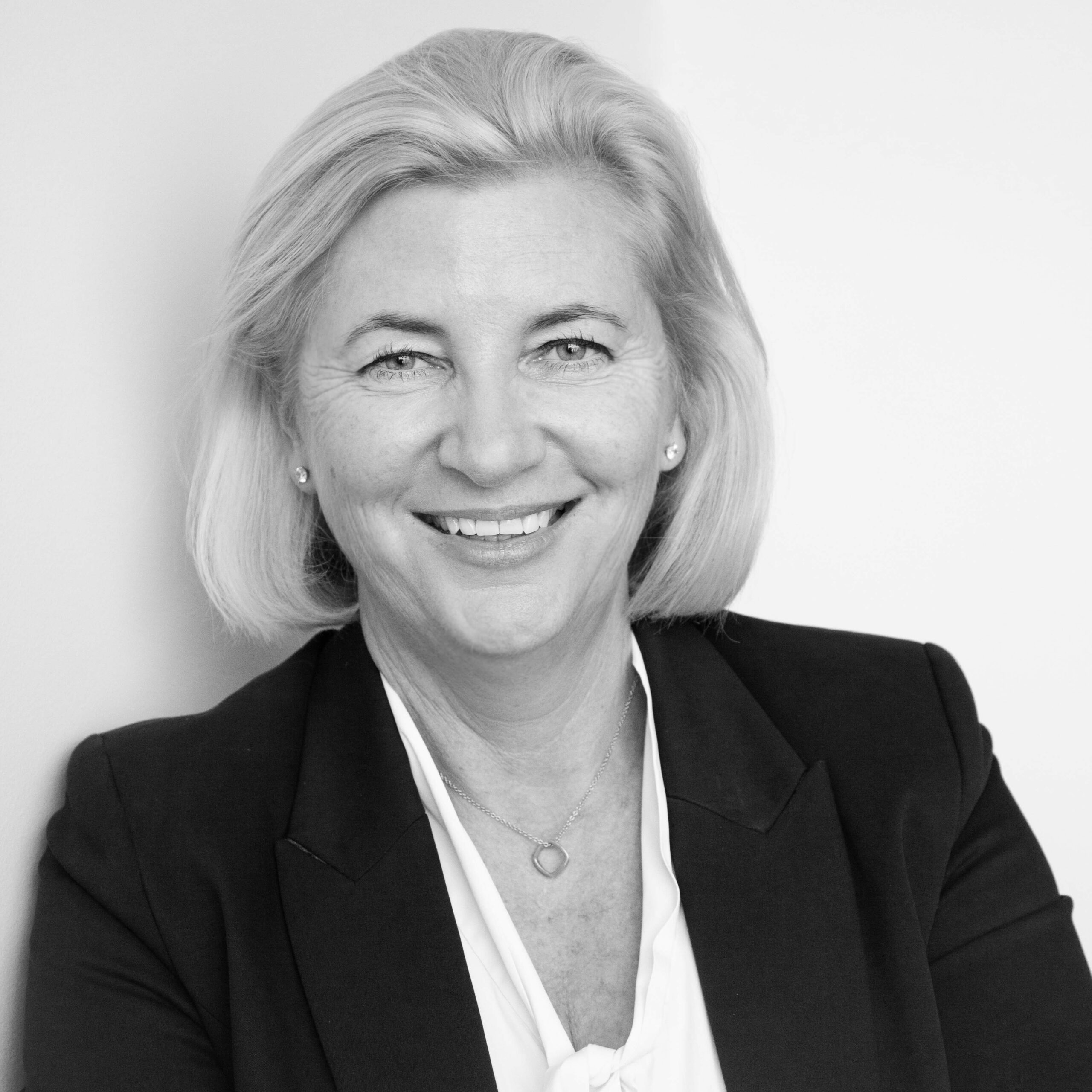 Emma Mead
Emma Mead is an Accredited Specialist in Personal Injury Law, accredited by the Law Society of NSW. She is also a National Accreditor Mediator and has a Graduate Diploma in Family Dispute Resolution. She specialises in all personal injury and family law disputes, locally and across New South Wales.