What Happens in Family Court Proceedings and How They Work?
The family court process and systems aim to find solutions that resolve disputes through negotiation, conciliation, and mediation.
However, when family members cannot agree on specific matters, such as the best interests of a child, fair division of property, spousal maintenance, or child support, then the family court system provides certain protocols to resolve such family matters.
Family court proceedings vary depending on the parties involved, their circumstances, and the specifics of each family law matter.
Here's everything you need to know about the family court process.
Family Law Courts in Australia
In September 2021, different family courts in Australia joined to become a single entity called the Federal Circuit and Family Court of Australia (FCFCOA). This new court has jurisdiction over all family law matters across all states and territories except Western Australia.
The family law court process is designed to give decision-making power, to a certain extent, to individual parties. As per the FCFCOA family law jurisdiction, family members can submit applications regarding:
Divorce proceedings
Proof of separation
Spousal maintenance
Property and financial disputes
Parenting or custodial matters
Location and recovery orders
Warrants for apprehension or detention of a child
Determination of parentage
What are the pre-action procedures under Section 1 of the Family Law Court?
Pre-action procedures, as listed in Schedule 1 of the Federal Circuit & Family Court of Australia Rules ( Family Law Rules), requires all parties involved in a case to exhaust all options for resolving family matters or reducing the number of disputes, especially those that need judicial determination, prior to any court proceedings.
The pre-action procedures are mandatory for any person initiating the court proceedings or responding to an application. Under the new family law rules, you must make a genuine effort to resolve issues through the following procedures:
Attend family dispute resolution sessions (mediation) or out-of-court processes that help resolve disputes arising from a divorce or separation.
Make genuine attempts to settle the dispute, for example, correspondence where you negotiate and explore possible options for settlement.
Exchange a notice of intention to commence court proceedings, outlining the issues in the dispute, an offer of settlement, and orders sought before a first court event. Your application must also include a section requesting a response in 14 days.
Ensure your duty of disclosure responsibilities are met.
Pre-action procedures are exempted in matters of urgency or where it is not safe to comply, for example, in cases of family violence. While filing an application under family court law, you must submit a genuine steps certificate that confirms you have complied with pre-action procedures prior to filing the application.
What happens when you don't follow pre-action procedures?
If a party has not complied with pre-action procedures, the Family Court reserves the right to make cost orders against the non-compliant party or to a family court lawyer. In such a case, the Family Court orders one party to cover the legal costs of another party.
In the case of non-compliance, the Family Court may also refuse to progress the application until each party has met regulatory standards prior to commencing court proceedings
What is the family court process?
The family court process becomes necessary when two parties are unable to reach an agreement between themselves via solicitors or through mediation, resulting in the commencement of court proceedings.
In family court proceedings, the Family Court hears all family law matters. If there are applications for an Apprehended Domestic Violence Order (AVO), those applications will be heard by the Local Court. We strongly recommend that you seek legal advice from an experienced family lawyer specializing in Family Court before commencing court proceedings.
What happens on the first Court Date?
Any Initiating Application filed to the Family Court must be accompanied by a sworn statement called an Affidavit. This document is set as the applicant's evidence, which forms the basis of the dispute or legal argument.
In response to the action, the opposing party will also file an application, alongside a supporting Affidavit and, in cases of property matters, a Financial statement. The parties may seek interim orders until the matter is determined with a final hearing.
The first court event or date usually takes place within 12 weeks after the initial filing, after which the Family Court draws out procedural orders, explaining the proceedings and protocols necessary for each party.
Commonly Asked Questions About The Family Court Process
Here are some of the most common questions asked about the family court process in Australia.
What court forms do I need to submit with my application?
Various documents that need to be filed for an application/response seeking parenting/financial orders include the following:
For Parenting Proceedings
Initiating Application
Section 60I Certificate (documenting attendance at mediation)
An Affidavit of non-filing of a dispute resolution certificate (if no 60i Certification)
An Affidavit stating the facts relied on in support of any interim orders
Notice of Risk
Parenting Questionnaire (only if no interim orders are sought and no affidavit is filed)
Genuine Steps Certificate
Disclosure Undertaking Form
For Financial Proceedings
Initiating Application
An Affidavit stating the facts relied on in support of any interim orders
Financial Questionnaire (only if no interim orders are sought and no affidavit is filed)
Genuine Steps Certificate
Disclosure Undertaking Form
What is an interim hearing in family law courts?
If parties can not resolve any interim applications, they will be required to attend an interim hearing. An interim hearing is only on the paper, meaning there is no cross-examination. The judge or Senior Registrar will hear short oral submissions made by the parties' lawyers about the kind of orders that should be made, as per the evidence presented in the Affidavits and under the Family Law Act 1975.
Following the interim hearing, the judge or Senior Registrar will then make a decision. The decision handed down immediately following the interim hearing or reserved for another time. The orders will be interim only, pending the final order or final agreement.
What is a conciliation conference in a family court system?
In case of property settlement matters, the parties must participate in a Conciliation conference or a private mediation which is a form of mediation. It offers both parties an opportunity to negotiate and reach a final agreement that helps narrow down disputes.
You may seek the assistance of a family court lawyer and a court-appointed Registrar or mediator for such a court proceeding. Once parties reach a final agreement, they can enter into Consent Orders (made by the court) to finalize the property matter.
When parties are able to reach a final agreement at this stage, they can enter Consent Orders which, once made by the court, will finalise the property dispute. 
If no final agreement is made, the Family Court will direct procedural matters, including the dates by which certain steps need to be completed in the proceedings.
Before a final hearing takes place, it's important to exchange financial disclosure, obtain any relevant expert reports and make a genuine attempt to resolve the matter.
What is a final hearing in a family court process?
Despite mediation efforts, if both parties are unable to reach an agreement, they must attend the final hearing to resolve the matter once and for all. A final hearing can progress for one, two, or three days. Sometimes if a matter is complex or there are more than three parties, the trial can be listed for more than three days. 
Each party and their witnesses will put together their evidence in a sworn Affidavit, which is read by the judge and both parties prior to the hearing. They will also be required to give oral evidence in court once the final hearing commences.
At the final hearing, both parties' legal representatives get an opportunity to cross-examine each other's evidence. You may include industry experts, such as child psychologists or family consultants, to give oral evidence in court.
Legal representatives in a family court event also make oral arguments in the final hearing and validate the evidence and orders sought by both parties. Once the final hearing is over, the judge will call the parties at a later date to hear the final decision.
What legal proceedings happen after the final hearing?
After the family court process comes to an end, the judge will hand down a decision, usually within three months of the end of the trial. This court hearing is inclusive of supporting explanations regarding the decision. Both parties are informed of the date for the delivery and must attend court on the specified date.
If you think you're heading down this path, speak to one of our experienced lawyers at BurkeMead Lawyers, who have great expertise in Family Court NSW.
How to report child abuse or family violence to Family Court?
Under the Family Law Act 1975, the Family Court is required to report certain information to child welfare authorities, including:
allegations of child abuse or risk of abuse with all the evidence
allegations of family violence that puts a child's well-being at risk
To report child abuse or any form of violence, it's important to file a notice of child abuse, family violence, or risk. You must attach this form with the Initiating application or Response to Initiating application if you are seeking parenting orders.
This notice is a regulatory process that ensures families and their child/children receive appropriate care and protection through early intervention and legal assistance.
What happens in the preparation of a Child Impact Report?
In parenting matters, both parties need to participate in a meeting with a court child expert for the preparation of a child impact report. In this meeting, parties will discuss issues in dispute with the court child expert
These events may also include the presence of the child/children to get a better understanding of the issues at hand. At the end of the conference, the court child experts will prepare a short report that is submitted to the Family Court judge.
The child impact report summarises every instance of family dispute and includes recommendations about how the matter should proceed. For instance, the Court child expert may advise that an Independent children's lawyer be appointed.
If a matter does not resolve by consent after the child impact report or interim hearing, the court will require a family report or single expert report to be prepared, these reports are more comprehensive report compared to the child impact report, and the expert will read all the documents files and subpoena material. 
At BurkeMead Lawyers, our family court lawyers will study your case file and give you more information about child custody matters, mediation, and more.
How long does the family court process take in Australia?
The family court process in Australia may deal with a single or a variety of matters. From parenting matters to property settlement, the court process and timings depend on individual circumstances surrounding a case.
Court attendance is generally the last resort in family court law. It's advisable to avoid going to court and reach a peaceful agreement via mediation. Unfortunately, there are many situations where mediation fails, and a family court is required.
Before attending the Family Court, you should seek expert advice from a legal representative who specialises in family law matters.
Need a Family Law Expert to Guide You Through the Family Court Process?
Whether it's a fair division of assets or parenting responsibilities, you should not proceed without a family law specialist to represent you. It's important to work with a legal representative who understands your position and is experienced in family law disputes and mediation.
Director of BurkeMead Lawyers, Emma Mead, is an Accredited Mediator with LEADR (The Resolution Institute), which is an international organization promoting mediation for conflict resolution. Mead and her team of family lawyers approach each case with compassion and understanding, prioritising the needs of your family for the best possible outcome.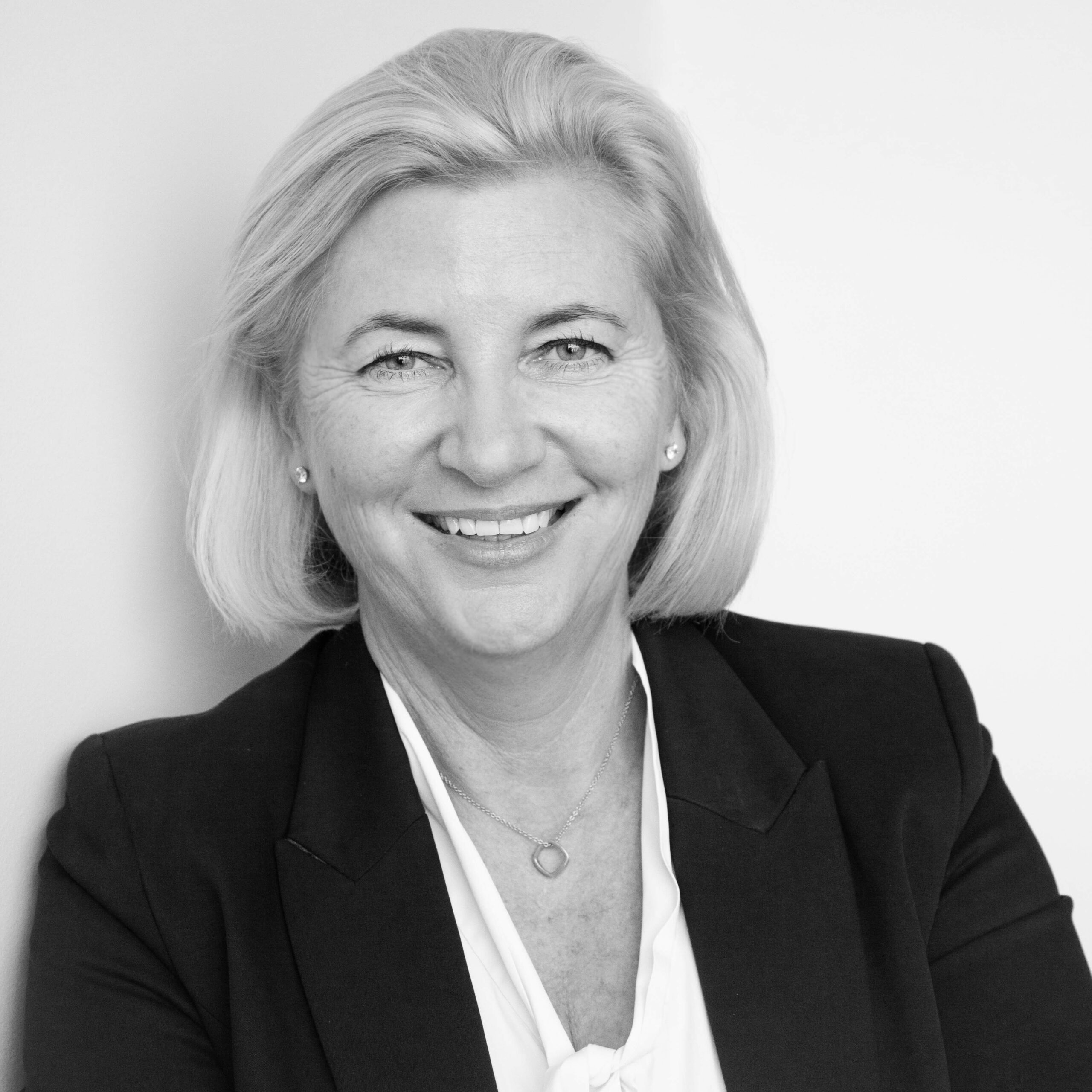 Emma Mead
Emma Mead is an Accredited Specialist in Personal Injury Law, accredited by the Law Society of NSW. She is also a National Accreditor Mediator and has a Graduate Diploma in Family Dispute Resolution. She specialises in all personal injury and family law disputes, locally and across New South Wales.